Fabrizio Labano alias fallaby1 from Italy is my today guest for interview.  Last year, Fabrizio more than doubled his trading account on social investment network eToro.
So let´s find out more about this italian social trader.
1. Can you introduce yourself in couple of sentences?
I'm a business consultant. I help companies to startup online and to have a correct money management for the first 3 years of business or to recover their bilance after some years of default. I'm a trader since 2007
2. Why did you choose eToro?
I firmly believe that more and more in the future a very big part of our life will be social. I consider etoro the best platform about social trading. To be social about trading means to improve skills faster, to compare strategies with virtual "friends" and to know earlier if you are doing good, bad, fanstatic or your trading is dramatic.
3. How long have you been trading for?
Forex since 2007, stocks since 2000
4. Can you describe your trading strategy?
First of all I try to open trades that I can preserve managing the Stop Loss in properly way. I work on each single trade and I manage it till Green zone. I do not consider the all amount of trades but the single one. I prefer to work on leverage x10 mainly, and sometimes x25 fro intraday trades.
5. What instruments do you trade most and why?
I mostly trade majors, Indexes and sometimes GOLD. I find that trading majors can help you to fastly monetize the green trades and you can easily find real times specific news to make a good mix of tecnical and fundamentals analysis. I consider indexes my solid base since there are 2/3 of them that are constantly growing since 10 years, You just do not have to be avid but patient and you will find out that indexes can help you toh ave a big wallet full of cash. I trade Gold not too often, but it gives you big earning opportunities when you are able to get a good entry point.
6. What market analysis and tools do you use?
First of all I work on fundamentals because I believe that technical analysis can only help you to have a statistic idea of what will happen, while fundamentals can help you to really understand what is going on. The right mix of both is the key of sucess. For technical analysis i mostly use RSI and Ichimoku Clouds but I make my own calculus studying 3-4 different timeframes.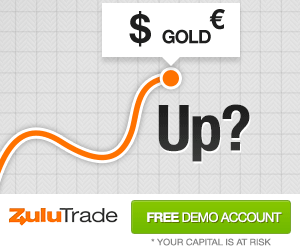 7. What leverage and risk do you use?
My first target is not to lose money. Trading at x10 help me to have a good money management. X25 help me to make fast intraday earnings when the trend is strong.
8. What is maximum drawdown your potential copiers can expect?
By now it could reach 30%/35% but the drawdown should be compared with historical performances. I do have and average of 7/10 trades per week on different pairs or idexes to balance my account. Of course an high drawdown is possible but my success key is the money management. It means that the drawdown will turn in profit sooner or later. I do not prefer to open just 3-4 small trades to show a low drawdown and wait weeks before to close it. I prefer to have a dynamic account that open a closes several trades per week. My record is 63 trades closed in 1 week and 103 trades in a raw closed in green zone.
9. What profit your potential copiers can expect?
I always suggest to consider 12 months of copying. They can expert from 30% to above. Right now, in 8 month since I opened this actual account, I am at + 104% of realized profit and + 37% of equity (but as I said….I'm managing money….so the 37% will be much higher at the end of the year)
10. Do you copy other traders or are you trading only on your own?
I copied several traders, now I have just 2 that are in PAUSE waiting to close some trades that are there since 3 months. I realized my profit mostly since I'm trading on my own.
11. Why do you think investors should choose to copy you?
If they look for STEADY earnings and prudent trades they could consider copying me but they should check HISTORY and not real time EQUITY. Only HISTORY can give you an idea of how a trader trades.
12. What is minimum amount for copiers to copy you?
I suggest everybody to invest maximum 20% of their money and a minimum of 150/200 usd. Of course there are some copiers who copy me with several thousands of dollars, but not everybody can trust me so much at the beginning.
Recommended video:
What is min. amount to copy traders on Zulutrade?
13. What are your hobbies?
Stats, money management, tennis, trendy lifestyle, sailing, selfimprovement
14. Thank you for interview…Is there anything you would like to tell to our readers?
Thanks to you. Yes, I would invite all the readers to really enjoy forex and not to consider it like a casino. You can really change your lifestyle as I did with it, but it needs time and cold blood. Fortunally when I say time…it might also be just 2/3 years….so it is very short time to change a lifestyle.
Feel free to contact me on social platforms. Fabrizio
Well, that was interview with Fabrizio Labano alias falabby1. You can check his detailed trading statistics via this link.
Note: Trading bears risk, therefore invest wisely and do not risk any money you cannot afford to lose.